ASES Extended Day Program
2022-2023 Information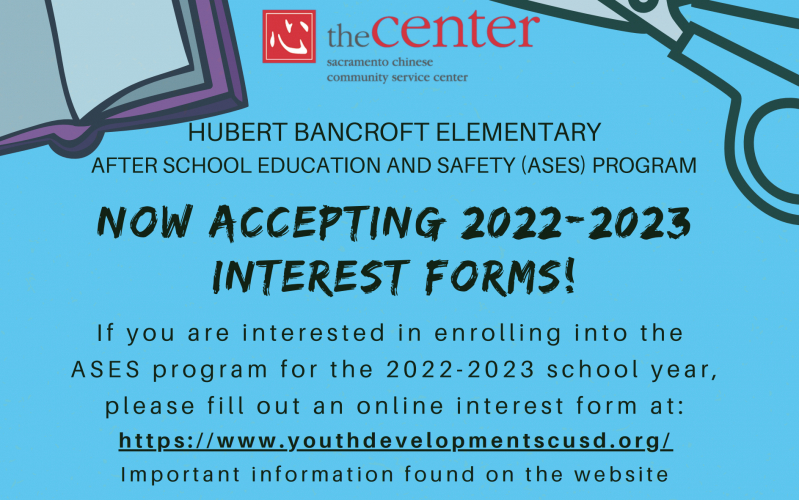 ASES is a free after school program that runs Monday through Friday. Any day that there is school there is ASES.
We do daily enrichment based activities, that focus on social emotional learning, healthy choices and behavior, stem activities, as well as homework support and provide them with a supper daily.
We also provide them with minimum of 30 minutes of outdoor recess time every single day. As well as plenty of other fun and enriching activities.
Our hours are from whatever school gets out whether it is 2:12 or 1:12 or even at 12:10 during early days whenever school ends ASES is open and goes until 6:00 p.m. every single day that there is school.
Students' only requirements are that they attend program for a minimum of 1 and 1/2 hours every day that they are enrolled in the school.
As long as they show respect to all students and staff within the program and can follow and participate along with the class, all students first through sixth grade are welcome.
Apply here at Hubert Bancroft ASES (https://www.youthdevelopmentscusd.org/2022-23-k-8-application-form)
Questions, Comments, or Concerns?
Contact: Michael Ramirez, Program Manager Office Hours: Mon-Fri 10am-6pm Email: michael.ramirez@sccsc.org
or Contact ASES at (916) 582-9139
.