Important Information Forms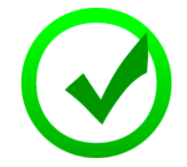 Policies and Authorizations Requiring Parent/Guardian Response
Complete, even if you think you will not qualify. The applications can result in several thousand dollars of federal funding that provide supplemental support and materials (such as the library, technology, and intervention support, etc.) for our school. The application can be completed online at https://mealapp.scusd.edu/fma/ (preferred), or a printed application (included in this packet) can be completed and dropped off at our school in a designated drop box (Complete one per family).
This information determines how much state funding the school will receive.
Each student is required to have on file an emergency card that is updated each year that includes names, phone numbers, and medical information. This year, the form will be online. Please complete one form for each child (online only).
Bancroft 20-21 School Policies and Authorizations Form. Complete to indicate your authorization/permission for the Bancroft policies below. Complete 1 form for each student.
COMPUTER USE POLICY, AUTHORIZATION, AND AGREEMENT (Form Item 3)
Bancroft School recognizes that technology is used to support learning and to enhance instruction. Being able to understand and effectively use technology is critical to student success. It is a general policy that all technology is to be used in a responsible, ethical, and legal manner. At Bancroft, children have access to computers. All students using Bancroft's computers (and their parent/guardian) are asked to sign a Computer Use Policy regarding acceptable use of computers.
RULES FOR USE OF COMPUTERS AND COMPUTER NETWORKS When students use school computers they agree to:
Follow the directions of teachers and school staff.
Abide by the rules of the school and school district.
Obey the rules of any accessed computer network.
Be considerate and respectful of other users.
Use school computers for school-related education and research only.
Not use school computers and networks for personal or commercial activities.
Not change any software or documents (except documents they create).
USE OF SCHOOL COMPUTERS If students do not follow the rules, they may be disciplined and lose their computer privileges. Students may not produce, distribute, access, use or store information that is:
Unlawful
Private or confidential
Copyright protected
Harmful, threatening, abusive, or denigrating to others
Obscene, pornographic or inappropriate in language disruptive to the work of others
Damaging to systems (or that is designed to slow down the system
Students should not allow anyone else to use their password and should not use anyone else's password.
Students should use caution when giving their e-mail address to anyone.
Students should never give out personal information such as their home address or telephone number.
Students should protect the privacy of others; never give out personal information about themselves or anyone else.
CARE AND REPLACEMENT OF SCHOOL BOOKS (Form Item 4)
Books are the property of the SCUSD and are checked out to each student on a loan basis. A student will be responsible for paying full price for lost books, or for any damage assessed by the teacher for ink marks, torn pages, etc.
CELL PHONES AND ELECTRONIC COMMUNICATION DEVICES POLICY (Form Item 5)
Students may not use cell devices during school hours or allow other students to use their cell devices. Students with cell phones must store them in their backpack and the cell phone must be turned off. Students need to tell their teacher or office staff if they feel they need to call their parents. Student calls to parents should be for important reasons only and must take place through the office
If school staff becomes aware that a student is using a cell phone during the school day in violation of this policy, the cell phone will be confiscated and turned in to the office. The student will need to get it back from the Principal. If the policy is violated a second time, the parent/guardian will need to contact the Principal to get the phone returned. A third violation could result in a loss of privileges.
LIBRARY PERMISSION (Form Item 6)
Bancroft has an excellent library that we encourage children to use frequently. All classes go to the library weekly to check out books from a large selection of books for students in grades EK-6. Parents/guardians must agree to be responsible for the books before they may be checked out. Please urge your child to bring library books home on a regular basis. Reading with your child is an excellent way to spend time together while reinforcing important reading skills. Studies show that children who have been read to often develop a great love of reading. You can help by reading to your child, or listening to him or her read, daily. Checking out library books can also teach children responsibility. Children are expected to take care of the school's books and return them on time. To help defray the cost of book replacement/repair, parents must agree to be responsible for paying for lost or damaged books.
SCUSD ANNUAL PARENTS' AND STUDENT RIGHTS NOTIFICATION AND STANDARDS BEHAVIOR
The document, posted on the SCUSD web site, covers Curriculum and Instruction, Behavior and Discipline, Health and Safety, Performance and Evaluation, Pupil Records, Absenteeism, Technology and Internet Policy, and Title IX (non-discrimination on basis of sex and policy on sexual harassment), along with other